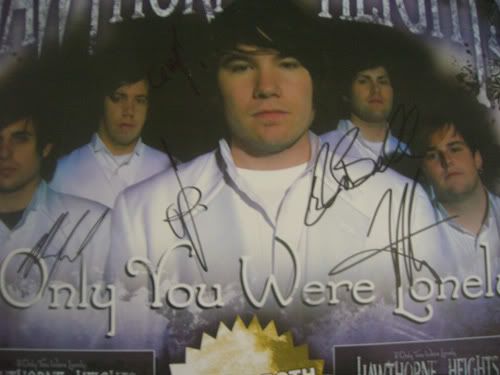 Thought I'd let everyone know that I currently have a HAWTHORNE HEIGHTS signed CD (If You Were Lonely) and signed poster.
CD in *perfect* condition.
Poster in great condition. Has one tiny hole in each corner from being tacked to my wall.
Both are signed personally by the band.

If you're interested make me an offer on this post.

I also have some 4x6 pictures of them along with 1 8x10. I took these myself when I met them a while back, they are not at a concert and they are *NOT* to be resold. Once again, make me an offer at that same post.

If you would like them I accept funded paypal, money order, or well concealed cash.